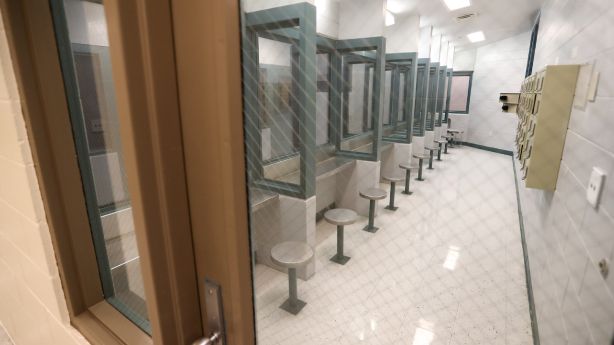 A Clearfield man was transferred to Davis County Jail to investigate a sexual allegation after police said he inappropriately touched two women while they were walking their dogs. (Steve Griffin, Desert News)
CLEARFIELD – Clearfield police have arrested a man who is accused of inappropriately touching two women who were walking their dogs on different occasions.
Bermino "Mino" Morka, 49, was admitted to the Davis County Jail on Wednesday to investigate two cases of sexual harassment.
On Wednesday, a woman was walking her dog on a trail near 300 North and 1000 West when Morka approached her, who asked if he could pet her dog. When he finished petting the dog, Morka asked the woman for a hug, which the woman agreed. But when they parted, Morka groped the woman, according to a police affidavit.
"The man then asked the victim if she had a boyfriend, which she stated and walked away. The man then went up to another woman who was walking on the path and that made the victim nervous for the other girl and everyone another that this man might approach, "reads the affidavit.
A police officer who responded to the scene recalled a similar case on July 16. That day a woman was walking her dogs on Main Street in Clearfield when she was approached by a man who wanted to pet her dogs. While the man crouched and petted the dogs, he walked up to the woman until her back was against a wall and then, according to the affidavit, placed his head inappropriately on her.
With the help of surveillance cameras in the area, the police were able to identify this man as Morka, the affidavit says. When police responded to the second incident on Wednesday, they discovered Morka and arrested him in connection with both cases.
×
More stories that might interest you